College Catalog 2023-2024
College Catalog 2023-2024
---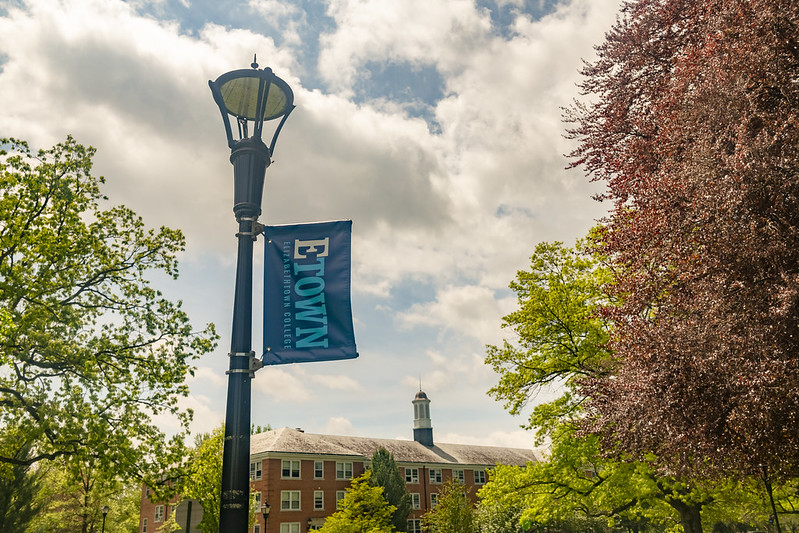 The Elizabethtown College Catalog is published every year and is an important resource for information about courses, programs, schools, services, requirements, and policies at Etown. It is designed to make official information easy to find. There also is a "Help" button at the top of every page that can give you tips on how to use the catalog site.
To Start Using the Current Catalog: use the links in the left side navigation column.
---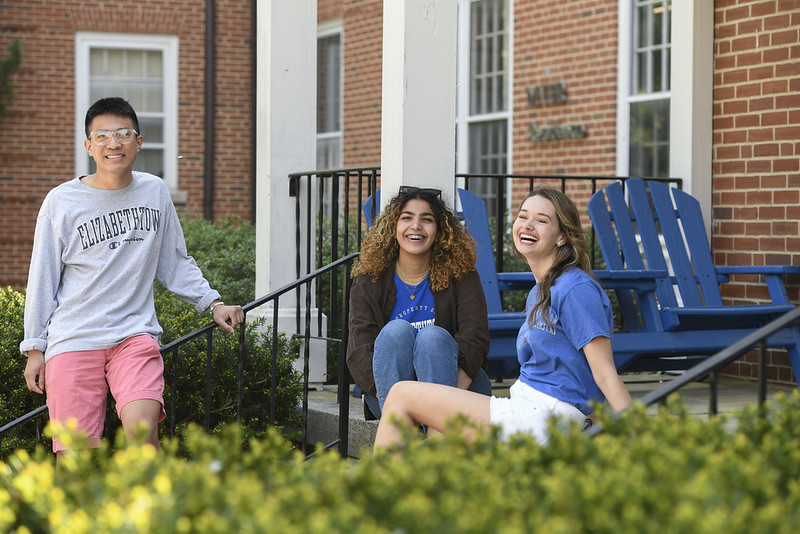 The Elizabethtown College Student Handbook is your official introduction to important resources and is your guide to Elizabethtown College policies, community standards and expectations for individual student conduct. The policies and procedures of the Student Handbook will reviewed periodically and are subject to change. Students are encouraged to frequently check for notifications of important revisions.
To Start Using The Student Handbook: make a selection in the drop-down menu near the top of this page, then you can use the links in the left side navigation column.
---
To view other publications,
select from the drop down menu at the top and click "GO".
---
Elizabethtown College, located in historic Lancaster County, Pennsylvania, is a selective, private, residential, co-educational institution. Elizabethtown offers 150+ majors, minors, and concentrations which lead to degrees in arts, humanities, business, science, engineering, math, computer science, human and health professions, and public service.
Elizabethtown College is accredited by the Middle States Commission on Higher Education (MSCHE), 3624 Market Street, Philadelphia PA 19104, 267-284-5000. The Middle States Commission on Higher Education is an institutional accrediting agency recognized by the U.S. Secretary of Education and the Council for Higher Education Accreditation. In addition, Elizabethtown has specialized accreditations from ABET; the Accreditation Council for Occupational Therapy Education of the American Occupational Therapy Association; the American Chemical Society Committee on Professional Training; the Accreditation Council for Business Schools and Programs; the Council on Social Work Education; the National Accrediting Agency for Clinical Laboratory Sciences; and the National Association of Schools of Music.
President's Message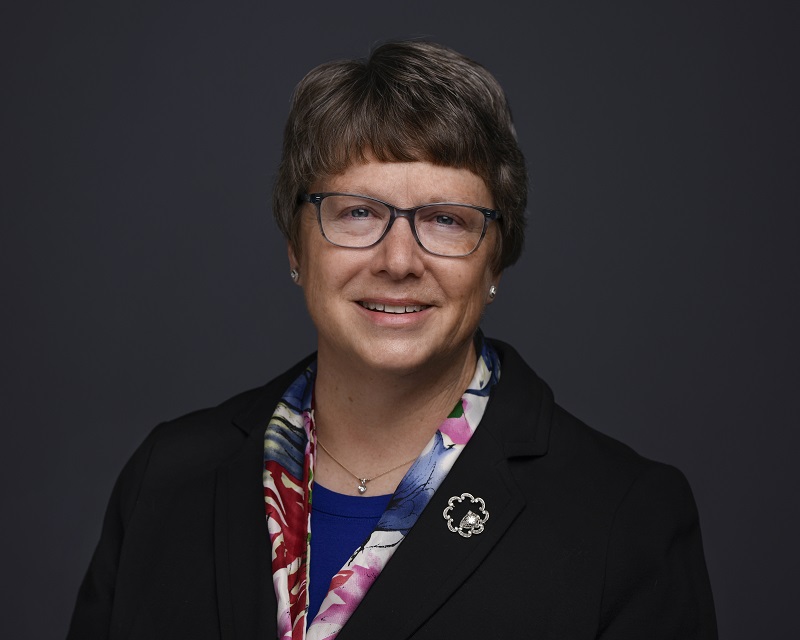 Dear Elizabethtown College Community,
At Elizabethtown College, our belief in education has a special purpose because we believe that education is not ours alone to enjoy. Education is most noble when used in the service of others. I am confident you will be challenged positively in your time at Etown as you strengthen your abilities to think critically, analyze deeply, and communicate effectively. As advocates of higher education and access for all learners, our dedicated faculty and staff will provide you with the resources and tools to advance your education and knowledge in the field of your choice.
Our College offers a student-centered culture with more than 120 majors and minors, over 80 student clubs and organizations, and our Educate for Service motto leads us to make the world a better place. We will push you farther to excel both in your academics and extracurriculars and help you exceed expectations to achieve your goals and lead productive and purposeful lives. If along your journey you need assistance, please do not hesitate to reach out to Academic Affairs or Student Life services that are available. Thank you for your support of Etown and for joining our Blue Jay community!
Sincerely,
Elizabeth A. Rider, Ph.D.
President, Elizabethtown College
How to Reach Us
Mailing Address
Elizabethtown College
One Alpha Drive
Elizabethtown, PA 17022-2298
Questions about Admissions
Office of Admissions
(717) 361-1400
admissions@etown.edu
www.etown.edu/admissions
Questions about this Catalog
Office of Registration and Records
(717) 361-1409
regandrec@etown.edu
http://www.etown.edu/registration
Questions about Graduate and Professional Education
Elizabethtown College School of Graduate and Professional Studies at the Edward R. Murphy Center
(717) 361-1411
www.etown.edu/sgps
The provisions and requirements stated in this catalog are not to be regarded as an irrevocable contract between Elizabethtown College and the student. The College reserves the right to change any provision or requirement at any time. All students are responsible for adhering to the requirements, rules, regulations, and procedures, whether published in this Catalog, the Student Handbook, or other official media.
Elizabethtown College complies with the requirements of Title VII of the Civil Rights Act of 1964, Title IX of the Education Amendments of 1972, and all other applicable federal, state, and local statutes, ordinances, and regulations. Elizabethtown College does not discriminate on the basis of gender, race, color, religion, age, disability, veteran status, national or ethnic origin, ancestry, sexual orientation, possession of a general education development certificate as compared to a high school diploma, or any other legally protected status in hiring and promotion in the administration of its educational policies, scholarship and loan programs, and athletic or other College-administered programs, except as such conditions may constitute bona fide occupational or assignment qualifications. Discriminatory acts of any kind are strictly forbidden. In keeping with the historical values of Elizabethtown College, the College endeavors to treat all employees with dignity, justice, and fairness.
Elizabethtown College was founded in 1899 by leaders of the Church of the Brethren. Today, the College is governed by an independent Board of Trustees and affirms a continuing covenantal relationship to the Church of the Brethren. Elizabethtown College is accredited by the Middle States Association of Colleges and Secondary Schools.
---